Organising a treasure hunt for children
Treasure hunts have always been a source of fun, interest and pleasure for all children, from the very young to the teenagers!
The treasure hunt is a team game that appeals enormously to small children but also to older ones thanks to our wide choice of different and varied themes such as knights, the sea, animals, etc… The objective is simple: the teams must succeed in the different tests based on agility and reflection games, but also discover and decipher the riddles hidden throughout the game area in order to find the long-awaited treasure!
This activity is a huge success with the children as they are immediately immersed in the game and the fact that they are working in teams stimulates them a lot which gives a very nice atmosphere under the laughter of the children!
Discover our treasure hunt
The treasure hunt: a unique and memorable activity
Does your child dream of having an unforgettable adventure for his or her birthday? Why not organise a treasure hunt at your home? This will spice up a tea party with friends or an afternoon with the family. During an exciting game that allows everyone to get involved, your child and his friends immerse themselves in a world they like and set out to find a prize. A facilitator suggests riddles or different activities to obtain clues and answers. This game allows each child to develop their sense of reflection and their agility.
A game adapted to children
Whatever the age of your child, the treasure hunt adapts to their desires and passions. Various themes are proposed. Your children can go back to the time of the knights and go on a quest for the Holy Grail. They can also transform themselves into animals for an afternoon and find a magical object. Finally, they can also sail the seas like pirates in search of a chest full of gold coins. The clues are hidden in the playground, but are also obtained after solving mysteries. The organisation of a treasure hunt at a birthday party is perfect for both young children and teenagers!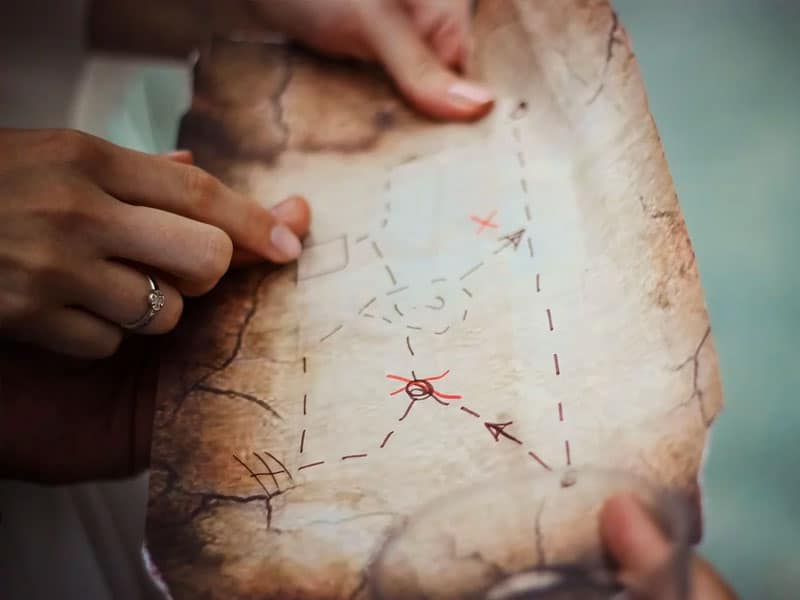 A treasure hunt for any occasion
A treasure hunt can be organised indoors or outdoors. It can be set up in a garden, a yard or on a beach, a room, a floor or a garage, depending on your needs. This immersive activity can be carried out at a birthday party, a family reunion, a wedding or a fair. It is an activity that can be shared with several people and that can appeal to both young and old children through a variety of games.
Discover our games and equipment