Water games for hire for parties around water!
Enjoy the good weather on the water while having fun! Eklabul offers a wide range of water games. Children will be delighted to be able to play in the water thanks to these surprising structures!
Electric jet-skis, giant buoys, hot dog buoys or giant ladders, molecular courses, swings, slides, etc.
Eklabul offers you a wide choice of games to suit all tastes! Strong sensations and beautiful memories are in prospect!
Water games for hire: organise a fun run
When the temperatures rise in summer, it is time to organise water activities for children. These allow children to have fun and exercise while enjoying the sun and the outdoors. A water course is perfect for stimulating the youngest. In their swimming costumes, they ride on floating toys or dive under buoys. They can choose to race or take part in a relay, depending on what they want to do. Is the weather bad? Are the temperatures low? It is still possible to set up a water course in an indoor pool. If you have any questions, please do not hesitate to contact us. We will make sure that we organise a fun aquatic course that will delight young and old alike!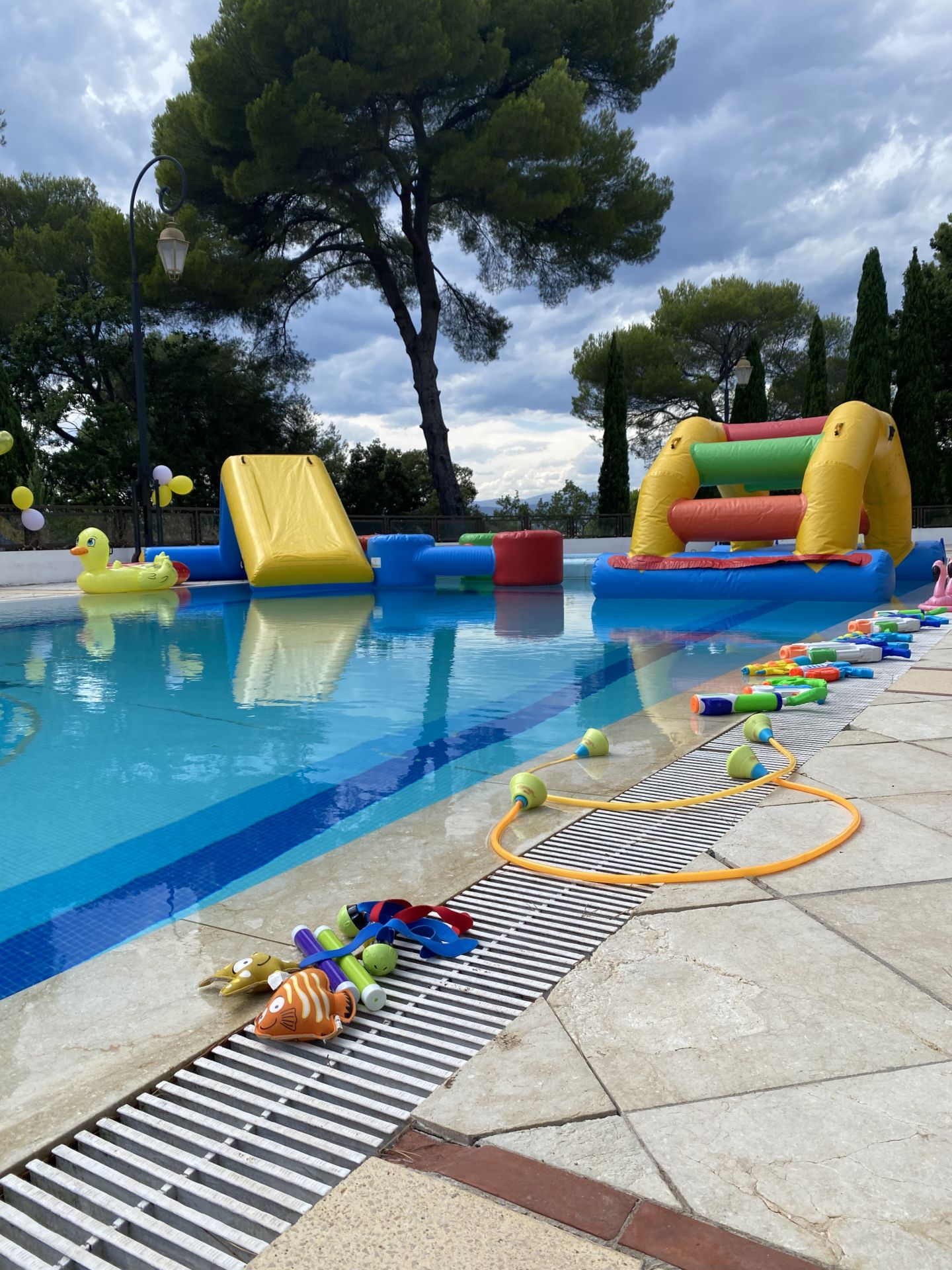 Setting up slides and swings
To avoid racing, but still keep the children entertained, slides and swings can be used. The slides will provide endless fun for the youngest. They can climb the ladder and then dive into the pool. Depending on the layout and depth of the pool, they can perform tricks. Bombs, diving like a rocket, head first or feet first: the choice is wide. The swings, on the other hand, will satisfy the desires of calmer children, who are looking to fly up to the sky. They will swing back and forth before diving into the water, again, as they wish: front or back.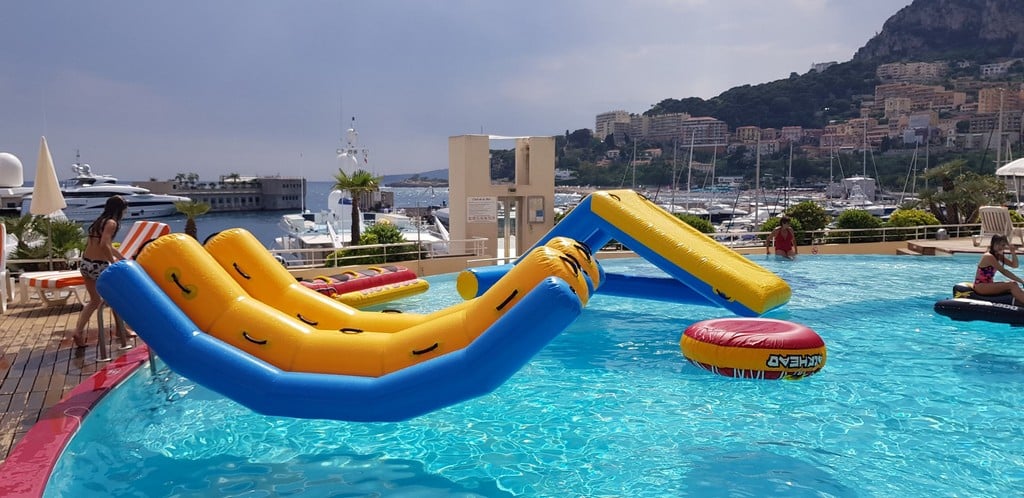 Racing on electric jet skis
Children who love to compete will be delighted to get on their jet skis. This equipment, adapted to the youngest, allows them to move forward very quickly while remaining in complete safety. In a dedicated pool or one shared with other people, several people can ride a jet ski. Using the handlebars of the device, they will move forward, follow a course or try to go as fast as possible. With one or two people on board, it will be an exciting experience. The children will find it hard to let go of this equipment that will allow them to practice their agility and reactivity. Comfortably seated in their jet-ski, they will have lots of adventures with all their friends. They will take turns to ride the water in the pool.
Fun on rubber rings
Who said that a rubber ring was boring? At Eklabul, water toys come in many shapes and sizes. There's something for everyone. For a party or a weekend, you can rent inflatable water games. They can be adapted to the number of children present and to the size of the pool. The models offered can be giant or medium-sized, in the shape of a hot dog. On this type of buoy, several children sit down and have fun. They sit on the buoy, hold on to it with their hands or walk under it. The buoys can be installed in an indoor pool as well as in an outdoor pool. They promise hours of fun for your children.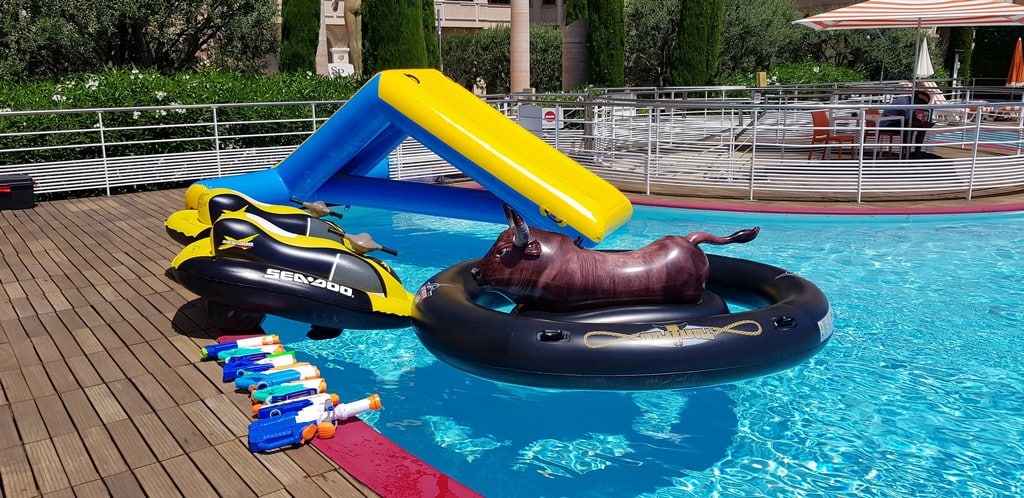 Discover our games and equipment