Fun and games to entertain your children!
Eklabul is committed to entertaining your children in the best possible circumstances with a wide variety of games, suitable for all ages. Our games include shooting galleries, fairground games, precision games, bubbles and sports games. Opting for activities and games for children allows you to enjoy a unique and memorable event. This type of event appeals to youngsters and their parents alike. Organised indoors or outdoors, for a morning or an afternoon, this type of event will entertain children of all ages. For a birthday, the end of the school year or as a reward for good results: all occasions are good to set up this type of game.
Kids Shooting Ranges
There's nothing like a precision and skill sport to keep your children entertained. These sports can also help with concentration! Thanks to this discipline, your children will become real Robin Hoods! The shooting range is usually set up outside. It doesn't require much space, but it is a fun activity for youngsters. In pairs, threes, fives or tens, the children take turns shooting at a target. The aim? To wait for the centre of the target. This hobby is perfect for a friendly competition. Depending on your and your children's preferences, you can choose to shoot with a bow and arrow or with Nerf guns. The Nerf guns come with foam bullets with a suction cup to keep them on the target.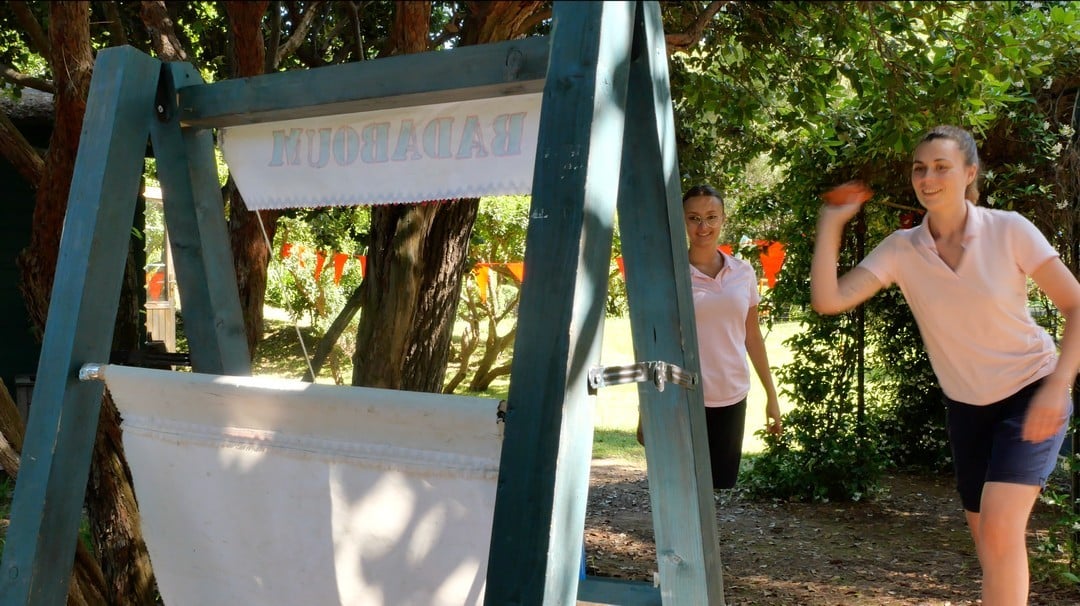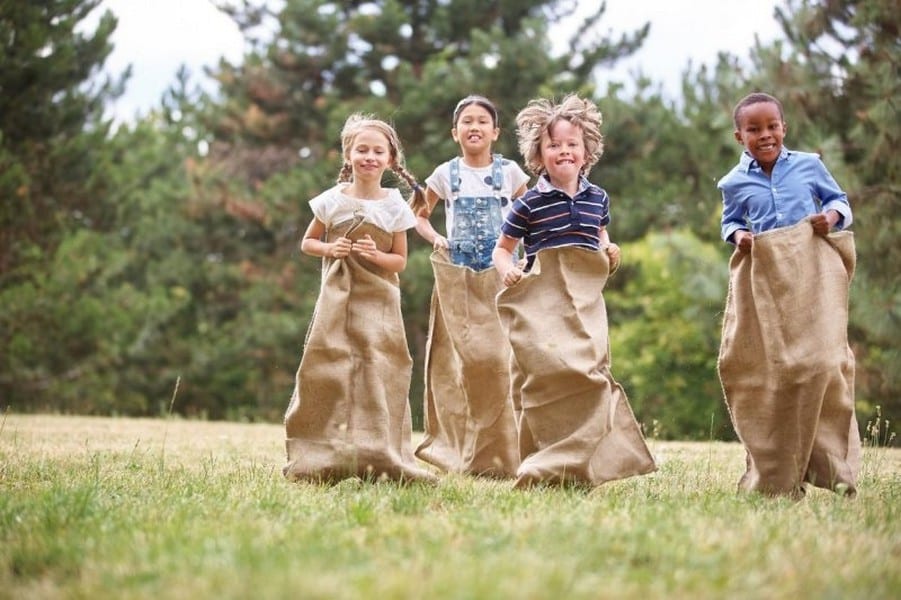 Fairground games
A real funfair attraction for young children, we offer you our duck fishing. Depending on their dexterity and the number of ducks caught, children can even get gifts as a reward if you wish. There's nothing like fairground games to make the most of a festive moment. Youngsters often love duck fishing when they go to a fair with their family. This fun activity allows them to practice their skills while having fun. Equipped with a fishing rod, your child gets into the game and makes precise movements. With skill, he or she catches the ducks with hooks, which swim gently on the water. This activity can be played with several children at the same time and can turn into a friendly competition. The one who catches the most ducks is declared the winner.
Precision games
Games such as chamboule-tout, mini-bowling… are very popular for entertainment games and especially for birthdays… Success and laughter guaranteed! Chamboule-tout is a game that we like to play, whether it is at the fair or during a fair. This precision activity allows participants to throw a ball at cubes or cylinders mounted in a pyramid. The children will have a great time destroying and rebuilding the pyramids. The goal? To knock down as many objects as possible. This principle is also used in mini-bowling. In this hobby, you don't throw the ball in the air, but on the ground. You have to knock down as many pins as possible to win the game.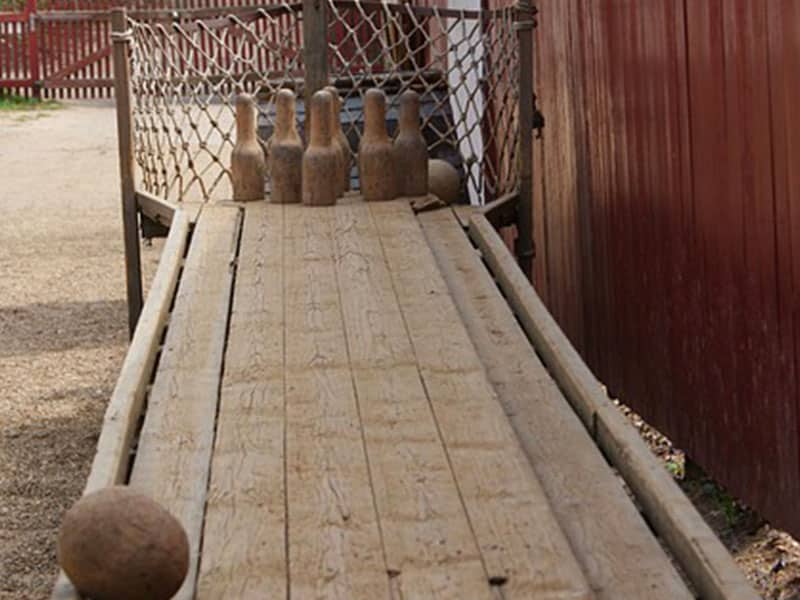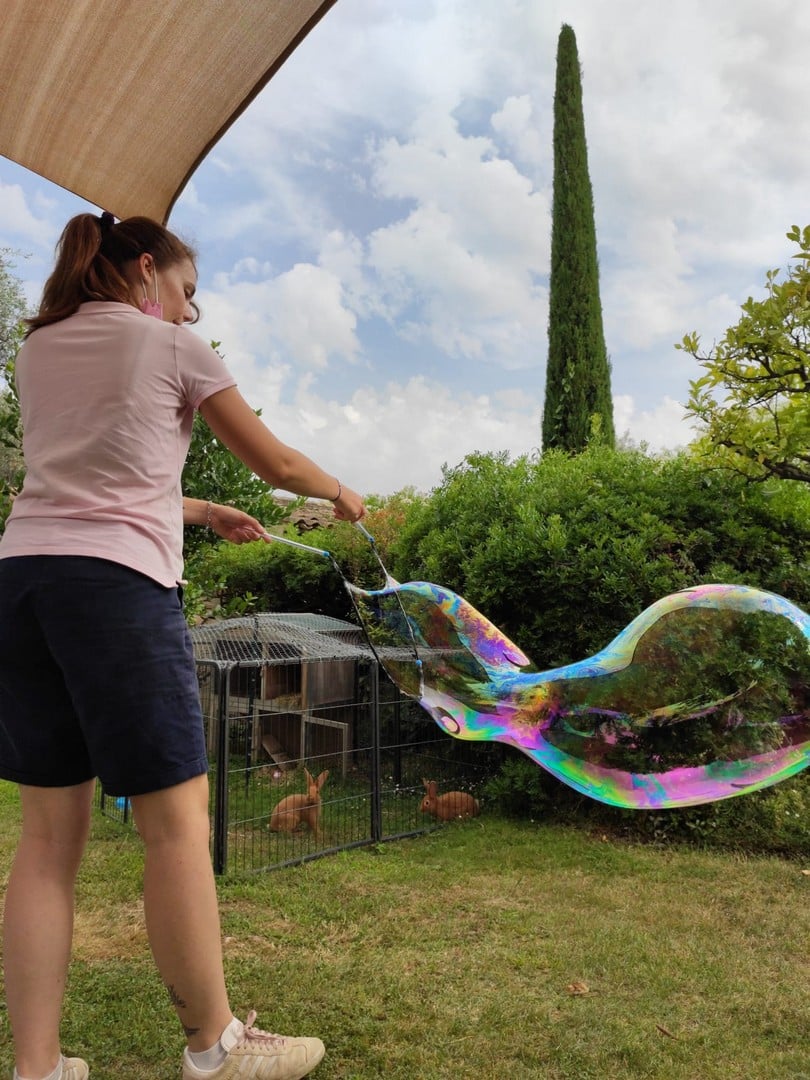 Bubbles
Fun, playful and above all fascinating, this animation will put stars in the eyes of your children. Children are always in awe when soap bubbles fly in the air. Several sets of bubbles of various sizes (small, large, various shapes) are available for these initiations. The bubbles have the particularity to amaze the children in an instant. As soon as they are formed, they reflect the surrounding light and fly up into the sky. This activity is more practical outdoors than indoors and can be organised in a room. In various forms, such as thousands of small bubbles or a few huge bubbles, they are sure to entertain your children. They can play chasing them or trying to catch or pop them. This easy to set up activity is perfect for a birthday party or a family gathering.
Sports games
Children love sports games. It allows them to exercise physically while having fun. Most of the time, these are team games that take place on sports fields, gardens, beaches, etc., but they also include adventure games such as zip-lining, slacklining, tug-of-war, etc. For a morning or afternoon in the open air, sports games allow your children to get together with their friends for a fun activity. They form teams and compete against each other. They run after a ball, try to pass and score goals, or have a sack race. This type of recreation is a great way to enjoy the outdoors and to give youngsters a chance to expend their energy. And for even more fun, you can opt for the zip line, which will invite your children to be real adventurers.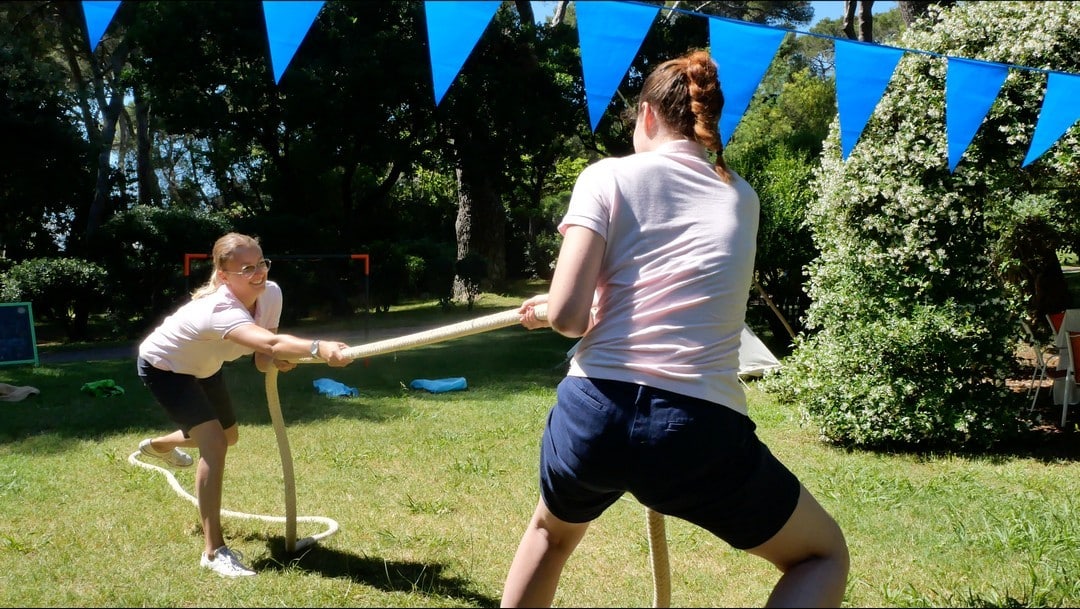 Discover our fairground and animation games
Discover our games and equipment