Clown animation during a child's birthday party
Whether it's for a birthday party or for a party, clowns are the most emblematic characters for your children's events! They guarantee laughter and good memories and provide a crazy performance for your greatest pleasure. Ideal for all events dedicated to children, our clowns are sure to entertain your little ones!
To enhance the performance, our clowns are endowed with talents that allow for wonder and laughter throughout the birthday party, so if you want to spend a convivial moment under the sign of joy and laughter, don't hesitate to contact one of our clowns.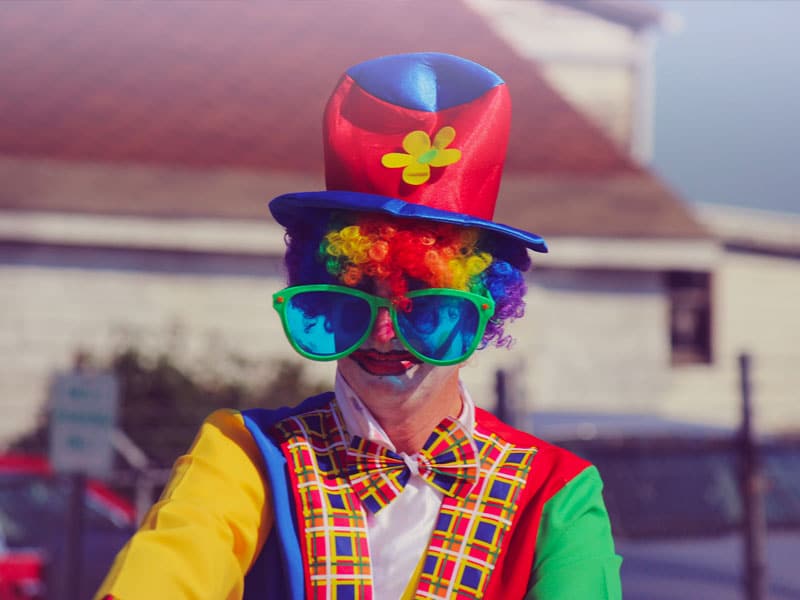 A clown for an unforgettable birthday
When the date of their birthday finally arrives, all children dream of a nice party in their honour. It is an important event for them and is mainly synonymous with parties, games and laughter with friends. For parents, it is often synonymous with a lack of time or ideas to organise that long-awaited original birthday party. So if you want to give your child an unforgettable birthday party without it becoming a headache to organise, we are here for you. Whether your child is a toddler (3-5 years old) or already a primary school student (6-10 years old), he or she is looking for a good time with friends and to have fun, so why not entrust the animation of his or her birthday party to a clown?
Memories in your head
Your child's birthday party will remain a great moment of laughter and celebration for all those children who will quickly adopt the clown as a friend. Our clowns adapt their stories and animations to the age of the children, but also to the location. All spaces, young or old, will be able to see our clowns and their props again for a most memorable birthday party for everyone.
You don't have to worry about anything
You don't have to worry about what activities to find to entertain the children, the clown takes care of everything. Throughout the party, whether it's at snack time, opening presents or playing games, the special birthday clown for children at home is a real entertainer who invites the children to games and entertainment worthy of the greatest shows. With their fully made-up faces, colourful wigs and festive outfits, our expert children's birthday clowns will plunge your toddler and his or her little guests into a magical world where they will never see the time pass. You can watch their eyes glaze over as they watch a bubble show, or melt as they laugh in response to the clown's facetious jokes. Our clowns are multi-talented performers and are sure to amaze your little guests with their acts. Whether magicians, balloon sculptors, bubble trainers or comedians, our clowns will capture the attention of young and old alike. Everyone will be swept away into a world of laughter and fantasy by the hilarious stories of our clowns. They organise special activities so that even the opening of presents becomes a game for everyone.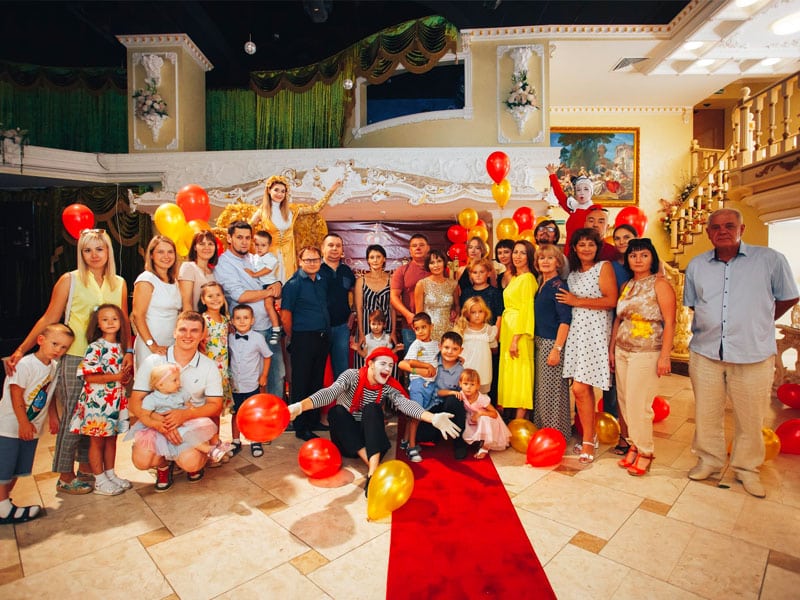 Discover our entertainers