Rent a Bouncy Castle Circus
Why choose the circus?
Our circus-inspired inflatable game will be ideal for birthday parties, school fairs or any other festive event.
With its colourful decor and playful illustrations, the Circus Inflatable Castle will attract the attention of all children like clowns or circus artists!
The castle can be set up indoors or outdoors and is covered with a roof to protect the children from rain and sunlight.
We provide everything for the safety of the children: inflator/blower, protective mats for entering and leaving the castle.
We guarantee hours of jumping, laughter and fun in complete safety!
Dimensions :
(3,9 x 3,0 x 2,7m) (L x l x H)
Max number of children :
8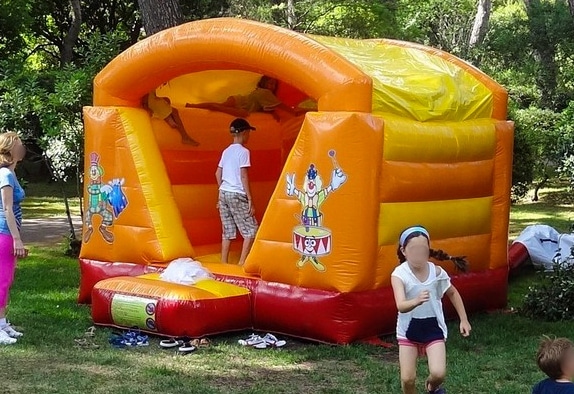 Discover our Bouncy Castle and inflatables available for hire