Rent an inflatable carousel, fairground games
Why choose the carousel?
Our inflatable game inspired by the most famous attraction, combines merry-go-round and fairground games.
With its fairground decor, young and old alike will be able to "go around" different play activities, and will be able to try their hand at precision shooting.
The castle can be set up both indoors and outdoors.
We provide everything for the use: inflator / blower
Dimensions :
(5,0 x 5,0 x 4,08m) (L x l x H)
Max number of children :
5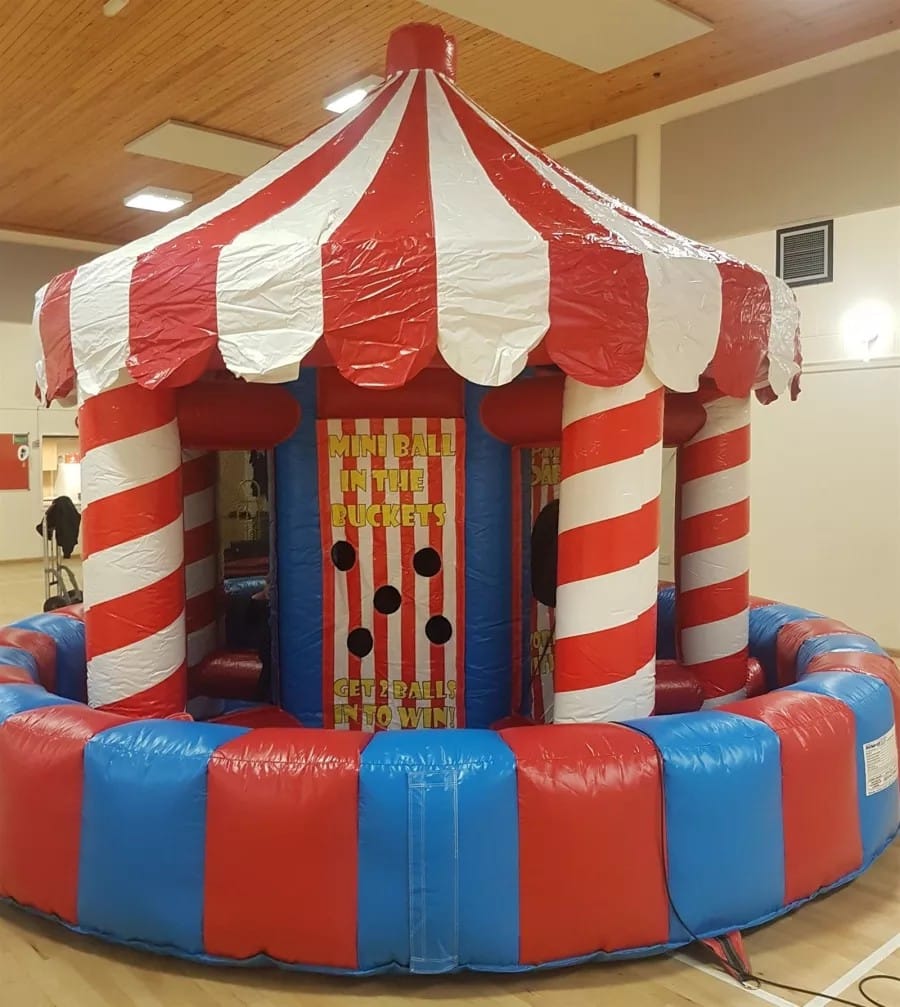 Discover our Bouncy Castle and inflatables available for hire