We all know that being a kid at a big party isn't always fun… So you're afraid your kids will get bored at your wedding. At Eklabul we have THE solution: leave your children with us for a moment and be sure that they too will have a beautiful memory of this important day!
STANDARD ENTERTAINMENT PACK
For 8 to 12 children
Eklabul is the service provider specialised in the world of the circus, on the French Riviera. That's why we propose you to bring the circus to your children and let them discover it. We have all the necessary equipment… rolla bolla, balancing wire, diabolos, as well as a mini sound system. Add to this many activities where children can try their hand at many disciplines such as archery, games of skill, balloon games or manual workshops. Your kids are gonna love this!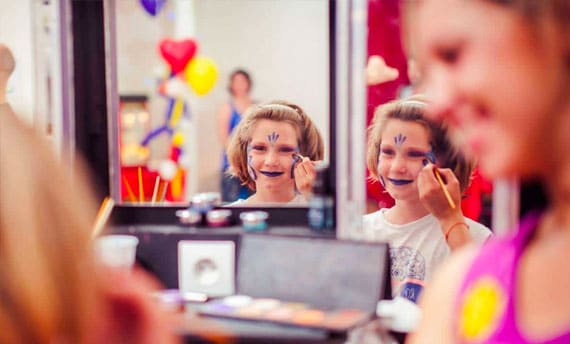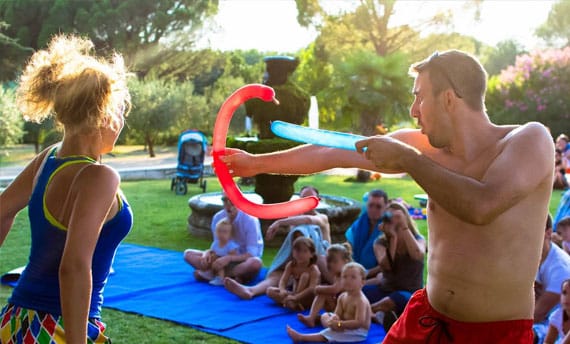 INTERMEDIATE ENTERTAINMENT PACK
Up to 20 children
In addition to the essential initiation to the circus, and outdoor activities of all kinds, we offer a small bouncy castle that will be unanimously appreciated by children. Two of our Eklabul artists will also offer an animation balloon sculpture. Your children will have something to do!
COMPLETE ENTERTAINMENT PACK
Up to 30 children
For a larger group of children, three of our Eklabul artists take care of the supervision of your children by offering them an initiation circus, activities of all kinds, an animation of balloon sculpture… and this time a large inflatable castle where children can have fun. The most: disco lights for a guaranteed party atmosphere.
THE +
Why not offer a circus or magic show to your children… because they too have the right to their artistic entertainment!!
Or why not introduce them to the trapeze. Think of our trapeze initiation on the portico for your children! If you have already booked an air number in the artistic package for your wedding, this service will be offered at a preferential rate…
Something to give your children a wonderful time that they will remember for a long time!